OAK CREEK PERSONAL TRAINING ENROLLING NOW!
If personal training is what you are looking for than you have come to the right place, there is no where anywhere near Oak Creek that handles personal training quite like we do here. Our highly qualified personal training staff will get you from point A to point B in the shortest amount of time possible, regardless of your goal or experience level.

With each and every session of Oak Creek Personal Training, the client will be personally led and trained by our certified Personal Trainers who will effectively, efficiently and safely put you through the best workouts of your life while at the same time teaching proper fitness values and exercise techniques.
GET A PRIVATE, INDIVIDUALIZED PERSONAL TRAINING PROGRAM IN OAK CREEK
Whether you're new to the gym and looking to take the stress out of getting stared, or you're a gym junky who is looking to take your training to the next level, Oak Creek Personal Training program will help you take the first step in making serious changes to your fitness and help you see results!
What you eat is one of the most important ongoing decisions you make in life. Make poor selections and you'll be opening yourself up to becoming overweight or obese and all the health risks there associated, not to mention a lower quality of day-to-day life.
With Oak Creek Fitness, you're not just receiving the training in the gym, but you'll receive training at the dinner table as well. All of our Personal Training clients receive a comprehensive nutritional plan that will take them from start to finish and promises strong results. You can't outwork a poor diet, but with the nutritional information provided to our clients at Oak Creek Fitness, you'll start seeing the results from the hard work you've put in at the gym multiply.
Here's what a satisfied couple had to say about training at Oak Creek Fitness!
"A year ago we could not have imagined ourselves enjoying a workout much less looking forward to the next session, we have gone from couch potatoes to gym junkies."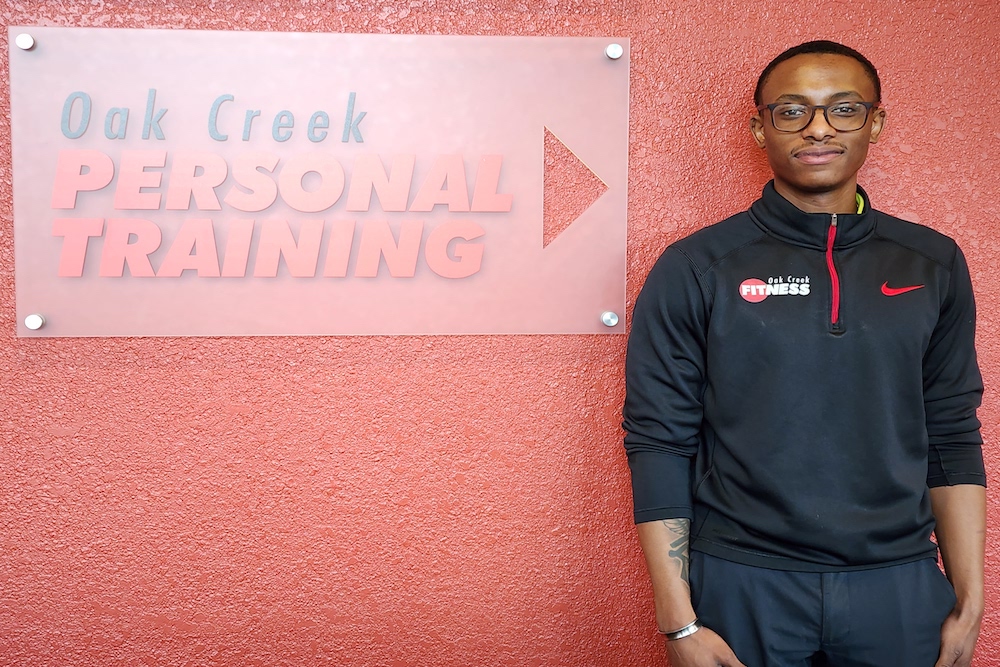 MAKE AN APPOINTMENT TODAY FOR OAK CREEK PERSONAL TRAINING!
Please take a look at some of our clients' testimonials both HERE and on the Facebook page. The results speak volumes in regards to how we treat each and every client that walks through our doors. If you have any interest in learning more about our programs please do not hesitate to shoot us an email or give us a call. We hope to hear from you soon!
Just fill out the short form on the side of this page to get all the information you need to get started with a Free Consultation with one of our experienced, certified Personal Trainers at Oak Creek Fitness!